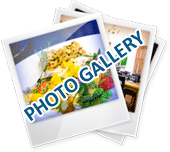 Vision 2021
The world is in a hyper dynamic mode and nothing is stagnant. In order for Ayathan School to continue to flourish over the next ten years and beyond, we ought to look ahead, understand the trends and forces that will shape our tomorrows and move proactively to prepare for what's in store for us. We must get ready for our tomorrows; today. That's what our '2021 Vision' is all about. It creates a long term destination for the school and provides us with a 'Roadmap' for winning.
Our Mission
Our Roadmap starts with our mission, which is enduring. It affirms our purpose and serves as the benchmark against which we weigh our actions and decisions.
To 'Love & Serve' - All
To 'Groom & Inspire' - Students
To 'Evolve & Make a difference'
Our Vision
Our Vision is the key to our 'Roadmap' and guides every aspect of our school by describing what we need to attain in order to be persistent in accomplishing sustainable quality growth, as an institution.
To make a congenial social environment by inspiring students to be the best they can be
To help students be responsible citizens who could make a difference in building and supporting sustainable communities
Be a highly effective, lean and fast-moving institution
Nurture a winning culture within students
Live Our Values
Our values serve as a compass for our actions and describe how we act
Leadership: The courage to shape a better future
Collaboration: Leverage collective genius
Integrity: Be real
Accountability: If it is to be, it's up to me
Passion: Committed in heart and mind
Quality: What we do, we do well
Be the Place to be
Inspire creativity, passion, optimism and fun
In the year 2021
This forms the crux of our 'Vision 2021'. We aim to be an institution that helps students realize their dreams, give them direction in their career paths by bringing to the forefront every student's strengths. We aim to work in the direction of making them responsible citizens of our country. We want to be an institution that can provide a student, education from Kindergarten to Post Graduation and hence we are in constant progress towards that goal of setting up a conglomerate of Educational Institutions which delivers on what we promise.