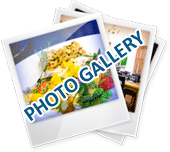 HISTORY
Founder
Our 'founding father' Shri. A.Balagopal was a freedom fighter, a social reformer and the preceptor to the literary culture in Malabar area. He was one of the key architects in strengthening the movement of Indian National Congress in the state of Kerala. The institution was coined 'Dr. Ayathan Gopalan Memorial School', in memory of his beloved father Dr. Rao Sahib Ayathan Gopalan, who brought the Brahma Samaj Movement to Kerala. This is the only school in the state of Kerala that runs under the patronage of Brahma Samaj.
Foundation Years
The School started off in the most modest way as a Kindergarten School in the year 1965, with just 15 students and was named as 'Ram Mohan Culture Centre'. Within a short span of time the school flourished to recognizable heights and the pressure from the public compelled the Manager to seek authorization from the Government to start Standard 1. The sanction to begin this venture was obtained in 1966 and it was renamed as 'Dr. Ayathan Gopalan Memorial School'. In 1969, the institution developed into a complete English Medium LP School with Mrs. Annie Gopalan as the first Headmistress. In June 1967, Mrs. Saradha Mukundan became a part of the school as the first graduate trained Teacher who went on to become the headmistress in later years.
The Consolidation Phase
The school is located in the heart of Calicut city. Due to the impracticality of acquiring more land, the Government exempted the School from the minimum site prerequisite and temporary recognition was given. In 1991, permanent recognition was obtained for UP Section and in 1995 it was upgraded as a High School. The first batch of SSLC comprising of 3 students was presented in March 1998 and in the year 1999 permanent recognition was acquired for High School.
The Expansion
The new block was inaugurated in February 2010, by the present Chief Minister of Kerala Mr. Ommen Chandy, and was called 'Shri A.Balagopal Memorial Block'. This was a new land mark, a stepping stone to success, in the history of Dr. Ayathan Gopalan Memorial English Medium High School. All classes from the Standard 1 to Standard 10 were subsequently moved to the new block.
Since 1999, the school has fostered 15 batches of Standard 10 students and can proudly claim that 13 of these 15 batches have had a victorious 100% record in passing the SSLC Examination conducted by the Kerala State Government.