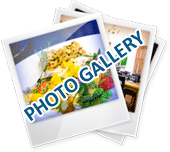 Ayathan School Admission Process
Ayathan School is a co-educational institution. The policy of "First come first served" is followed in case of admissions for both boys and girls. The School is open for students without any form of discrimination.
• Every academic year begins with the first week / working day in the month of June.
• The Registration Dates for the forthcoming academic year new admissions will be put up on the notice board in the month of April.
• The application forms must be filled duly [block letters] by the Parent and should be submitted to the Ayathan School Accounts office for further processing.
• Every new admission must compulsorily undertake an aptitude test [English, Malayalam, Hindi, Mathematics, Social & Science] based on the results of which, promotion is granted. The student must also sit through a personal interview with the respective class coordinators, to ensure the appropriate placement. The interview date and time are intimated at the time of submitting the duly filled forms. It is imperative that the candidate is present for the interview along with his / her Parents / Guardians.
• The aptitude test will be conducted within the school premises on any convenient day however, necessarily between the months of April and May every year.
• As policy dictates, admissions to class I is permitted, on the following requirement.
• Satisfies the requirements of age limits [minimum and maximum] as determined by the school.
• Must have completed 5 years on or before the 31st of May; the year in which admission is required to the class I.
• As policy dictates, we do not admit students directly to standard 10. However admission is granted to children during the middle of the academic year to the same class in which the child was studying in the previous school under exceptional circumstances.
• Fees must be paid in advance to complete the admission formalities. After the completion of the admission process, no fees will be refunded under any circumstance.
Our aim is to see that the child is contented, once he / she join Ayathan School and we expect the same from the Parents also.
Imperative Documents To Be Submitted At The Time Of Admissions.
• Legibly and duly filled Admission Application Form, along with the below documents are to be submitted without fail, as any shortcomings to the same will result in the student not being able to attend classes.
• Students joining Class II or above cannot be admitted unless his / her previous recognized school's Transfer Certificate is produced.
• An attested photocopy of the original Birth Certificate has to be submitted at the time of admission.
• A photocopy of the Aam Aadmi Ka Adhikar [Aadhar] Card is also to be produced while submitting the Admission form.
For any information regarding the formalities of admission or fee payments, you are requested to kindly contact the Accounts Section of the school over telephone [+91 495 2723287]. You could also reach us at info@ayathanschool.com