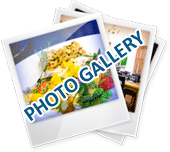 Career Opportunities
As mentioned previously, Ayathan School has been on a constant journey to ensure our founder's dream of 'Education For All'. The School Management has left no stone unturned in providing the best, efficient and effective education to students from all walks of life.
We believe and owe our success to the entire team of Ayathan School and are still on the lookout to strengthen our team in order to achieve our 'Vision 2021'. We believe that employee development is not just about acquiring skills to solve specific problems, but also about addressing challenges and expanding perspectives. Building human competencies and capacities is critical to our continued growth and success as an institution.
We believe in team work towards attaining a common goal. Together we try to make our institution a better place to work.
"Teamwork is the ability to work together towards a common vision, the ability to direct individual accomplishments towards organizational objectives. It is the fuel that allows common people to attain uncommon results."
Interested candidates may send in their resumes to humanresources@ayathanschool.com