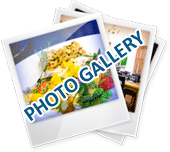 Our Curriculum & Co Curricular Activities
Our school proposes a curriculum that would provide meaningful learning experiences for all learners. Due consideration is given to the social, physical and psychological differences of children. Every classroom is focused on critical methodology and construction of knowledge, and here Teachers are not mere distributors of knowledge. They inspire children and function as co research guides and help the learners in the process of problem solving.
The advancement in the field of Science and Technology is effectively used for the efficient transaction of knowledge, as the new curriculum advocates Teachers to use software in order to make the process of learning further effective. We follow the syllabus prescribed by the Government of Kerala and the subjects are as follows
Subjects

High School

UP Section

LP Section

Malayalam

Malayalam

Malayalam

English

English

English

Hindi

Hindi

Hindi

Social Science

Social Science

Environmental Studies[EVS]

Physics

General Science

Mathematics

Chemistry

Mathematics

Information Technology

Biology

Information Technology

Physical Education

Mathematics

Physical Education

Spoken English [SE]

Information Technology

ECA [Extra Curricular Activities]

ECA [Extra Curricular Activities]

Physical Education

Library

Library

ECA [Extra Curricular Activities]
Apart from the above mentioned, Students are encouraged to enrol themselves in programs such as Scouts & Guides, Junior Red Cross etc, that would benefit them not with just their Social abilities, but also with their academic aptitude.
Extensive training is also been provided in the co curricular regions such as Table Tennis, Foot Ball, Cricket, Yoga and the essential requirement of the day – Karate. Eminent external Trainers with successful expertise are engaged not just to impart the skills but also to ensure that the Students could parade these without faltering.
Students are encouraged, not merely to undergo trainings, but also exhibit their skills in all of the above categories at competitions held beyond School boundaries.